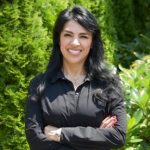 Veronica Claus
Real Estate Broker
A little about me
In conjunction with my Business and Accounting degrees, and an extensive Accounting/Finance background of over 20 years, I decided to take a new challenge in life and became a Real Estate Broker in 2014.
My goal is to guide and assist sellers and buyers during their major purchase or sell in life through each step until the transaction is closed and making sure we have achieved the best outcome. I believe communicating effectively during this process is very important to make each transaction hassle-free for my clients.
I always earn my clients' respect by working tirelessly on their behalf and offer them candid advice. I provide excellent quality service and commitment by building a relationship so they will be a repeat customers.
SKILLS & AREAS OF EXPERTISE
Fluent in Spanish
Working with buyers
New Construction
Relocation
Working with sellers
Advising in renovation